Grape Syrup Cardamom Truffle
Add a wonderful Lebanese grape syrup with cardamom to our deliciouus chocolate ganache from Jamaican cocoa beans and you have our September confection of the month. The ganache is 60% and the truffle is dipped in 70% cacao from Bachelors Hall, Jamaica.
Enjoy!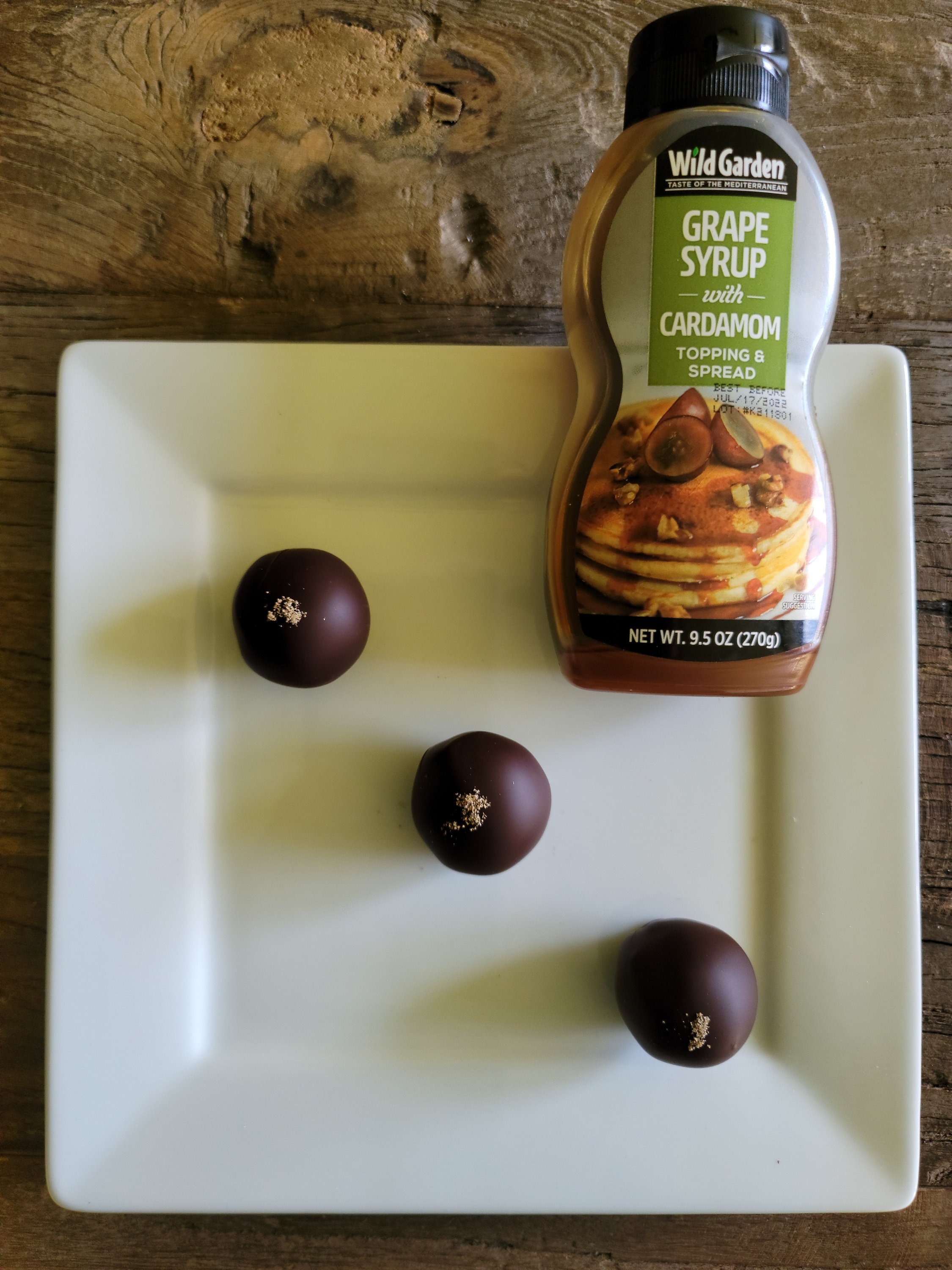 If you have a sweetheart who likes hot chocolate, you might consider our lovely gift box of 70% cacao hearts made with Bachelors Hall cocoa beans. Just drop one in a cup of heating liquid of choice and stir well until completely melted. Pour into your favorit mug (add whipped cream to be even more decadent) and enjoy! We are pleased to present our new Gold Award-winning chocolate from Bachelors Hall (70% cacao Leaves) and other new bars with Bachelors Hall chocolate: 70% 1 oz bar with Jamaican Blue Mountain Coffee, 80% 2 oz bar and 80% 2 oz bar with coconut, and ginger bars plain, with coconut or with coconut, cayenne and candied grapefruit zest.