May June and July Specialties
Peach Truffles, Port Wine Truffles and Glutenfree Sourdough Chocolate Truffles
It has been a while since I update the website so I am catching up with the last 3 months of wonderful new flavors. In May, I made a lovely, delicate peach chocolate truffle with freeze dried peaches blended into the 60% cacao ganache. They were shaped to suggest a peach, decorated with a piece of dried peach and dipped in our lovely 70% cacao Jamaican origin chocolate. June's flavor was made with a gift bottle of Port straight from Portugal. The depth of the wine enriched the ganache making a beautiful truffle also dipped in 70% Jamaican origin cacao. July's flavor is a bit of fun motivated by the vendor next to me at my Friday market. His is a bakery that seems to bring a new chocolate product every week including chocolate sourdough bread and an assortment of pastries. I don't have any bread in my chocolate kitchen since so many of my customers are gluten free, so I found some glutefree sourdough bread madeby a San Francisco company called SRSLY. I made a fine crumb of their product and added it to my 60% cacao ganache. The little "sourdough rolls" are dipped in 70% Jamaican origin cacao and topped with some carraway seeds and sea salt. And it really tastes like sourdough!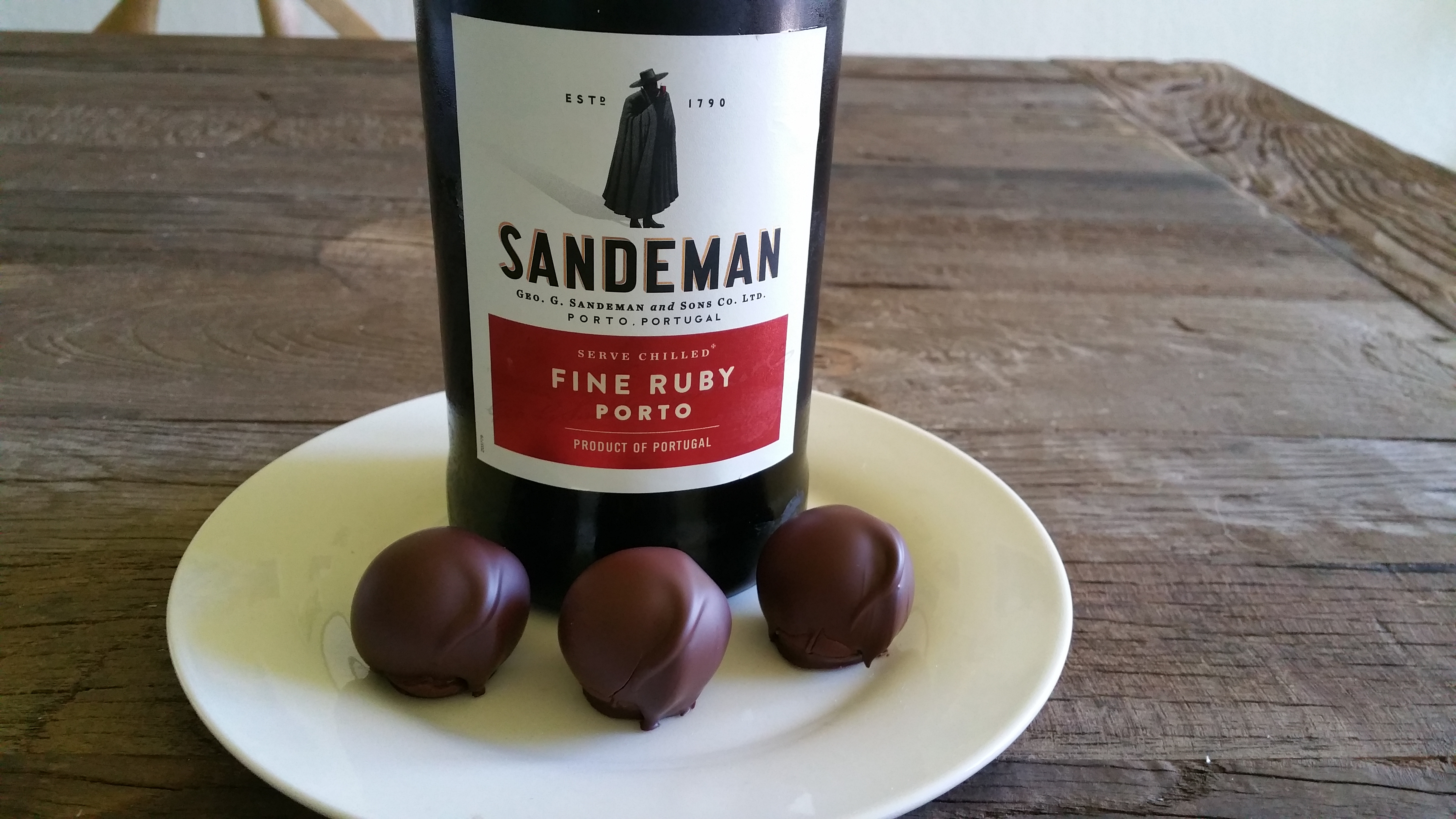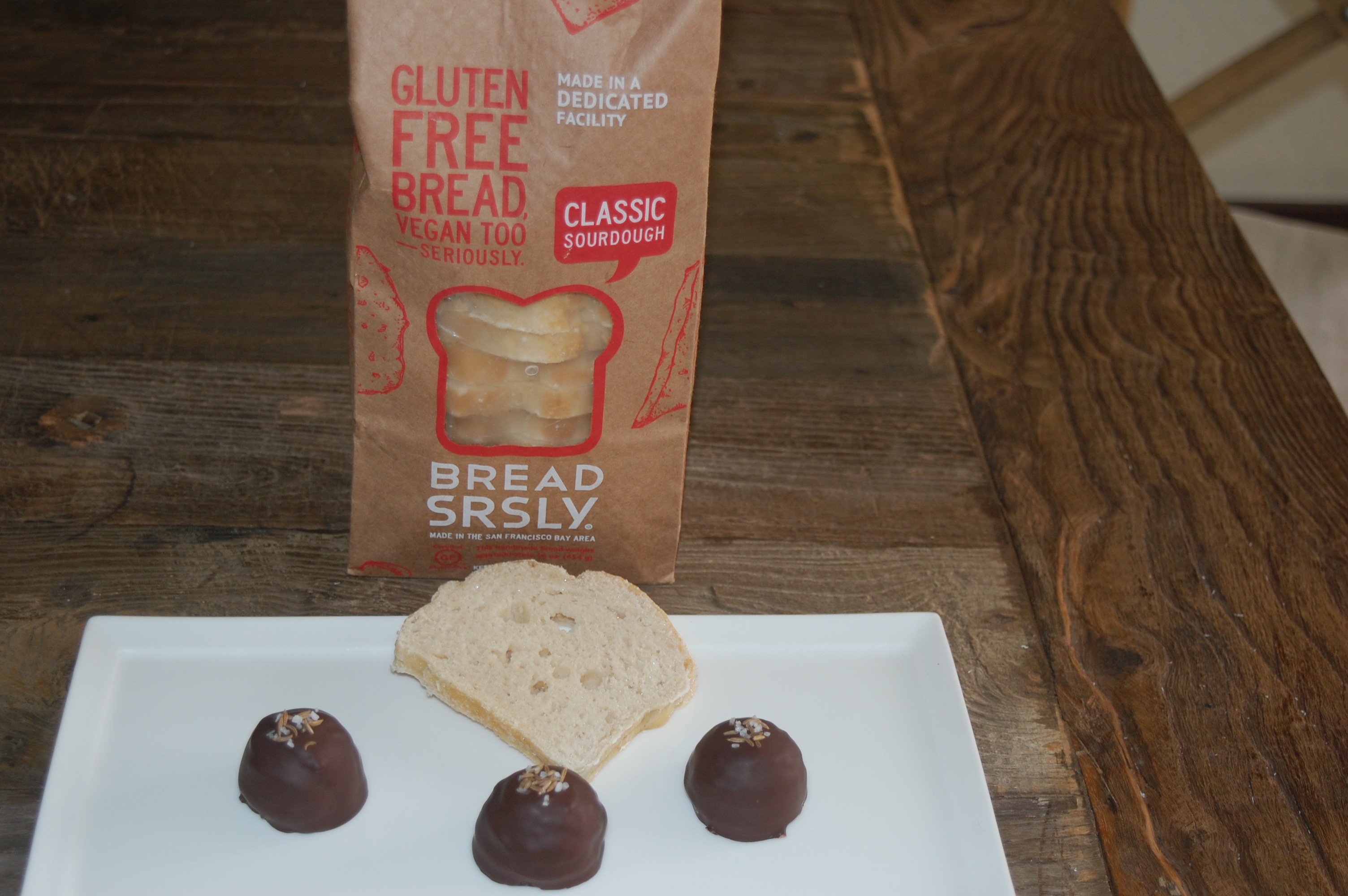 I now have cocoa powder available in 7 oz. packages. The chocolate we used is from the Bachelors Hall cocoa beans. The color is a rich red and the taste is wonderfully chocolatey.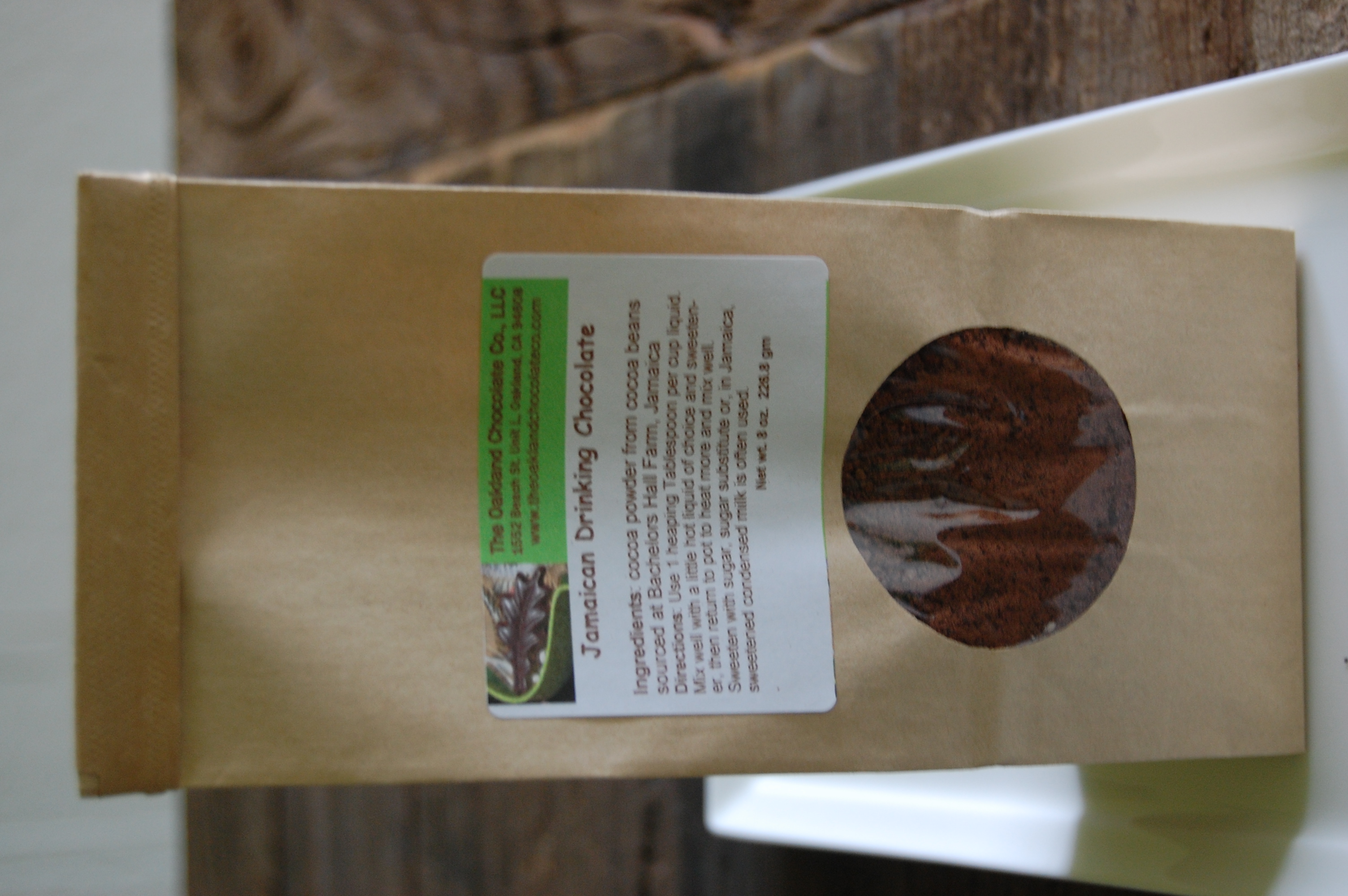 Big apologies for the sideways pictures. This program keeps doing it without offering an edit capability.
We are pleased to present our new Gold Award-winning chocolate from Bachelors Hall (70% cacao Leaves) and other new bars with Bachelors Hall chocolate: 70% 1 oz bar with Jamaican Blue Mountain Coffee, 80% 2 oz bar and 80% 2 oz bar with coconut.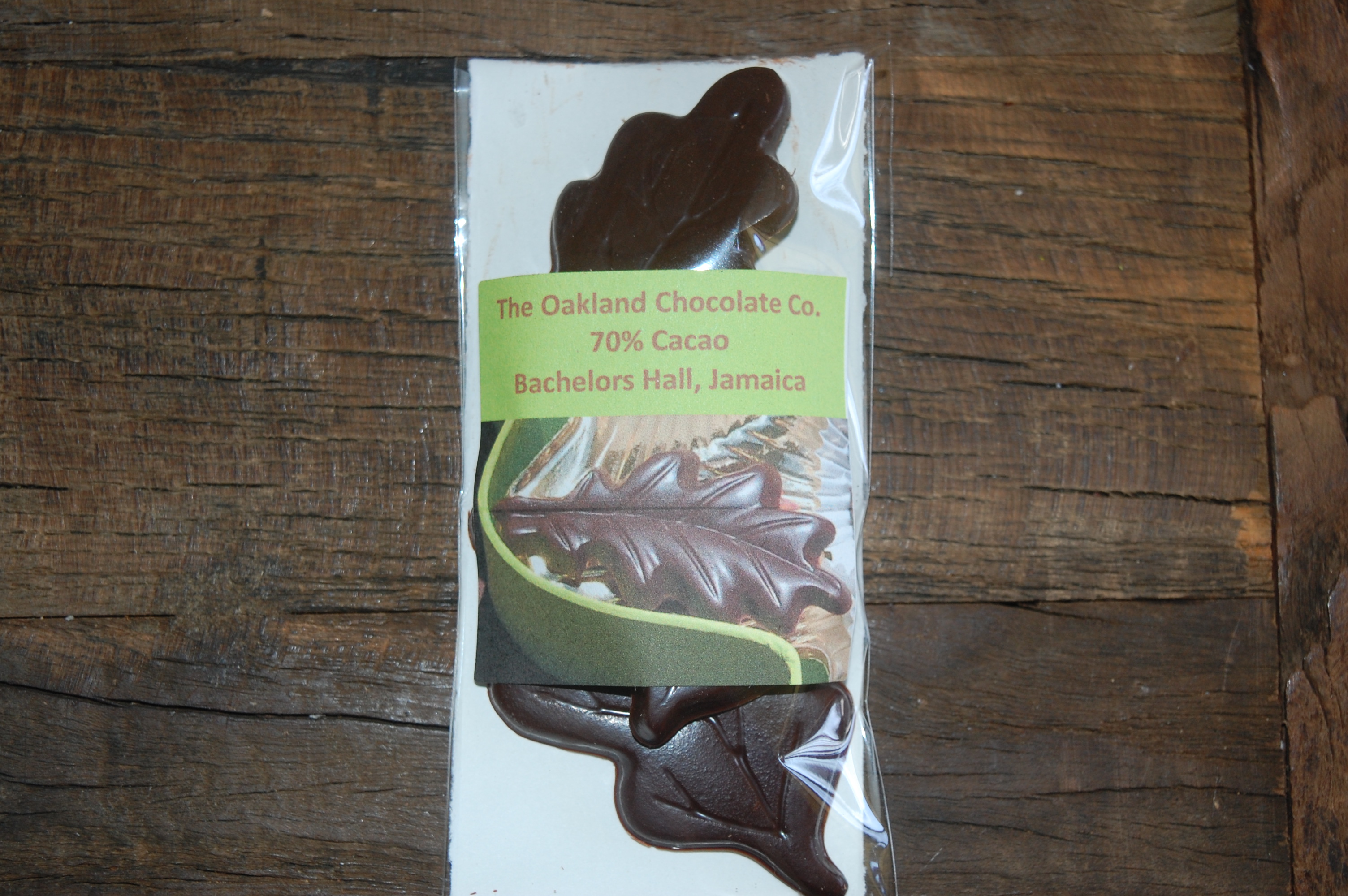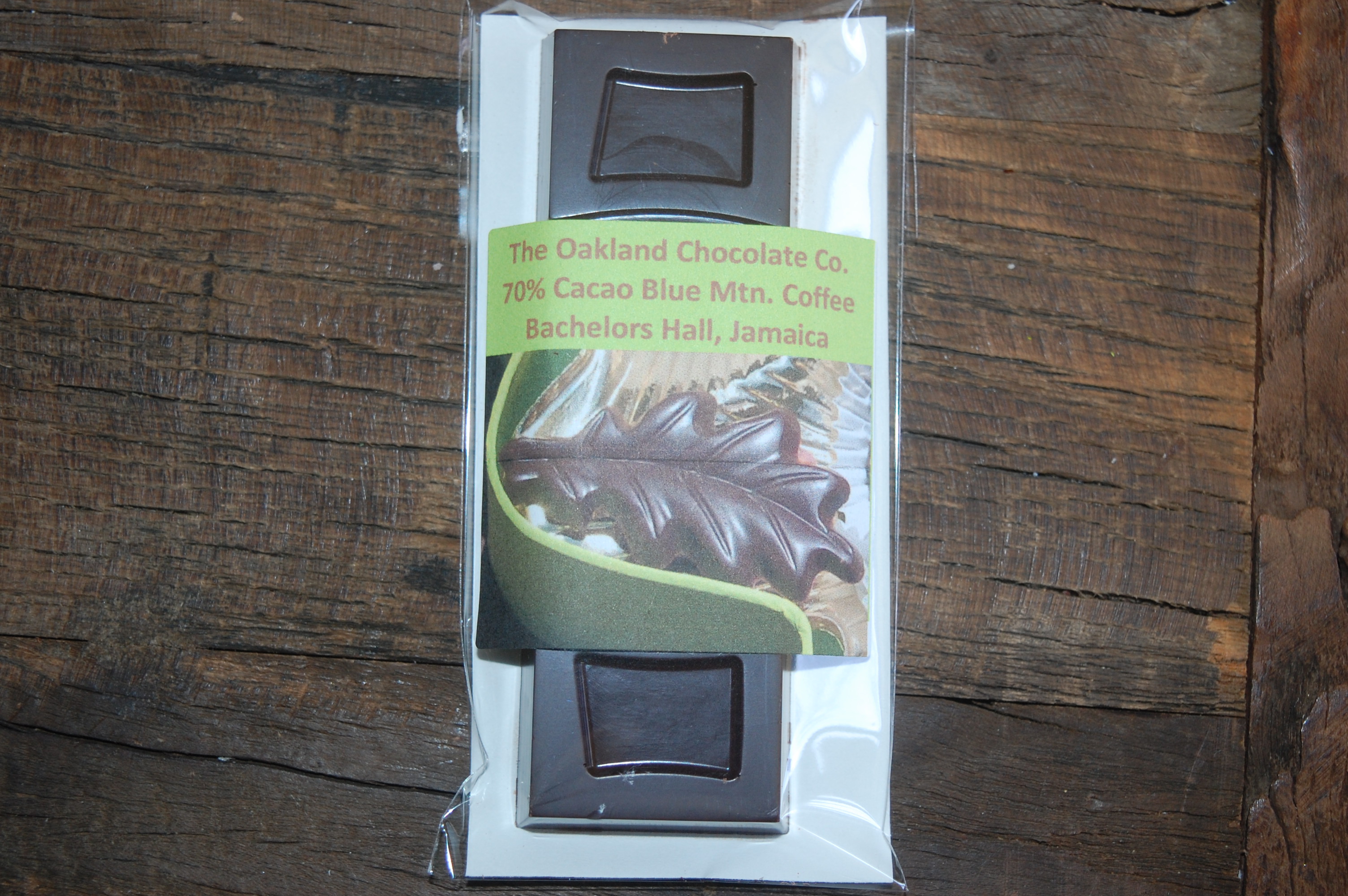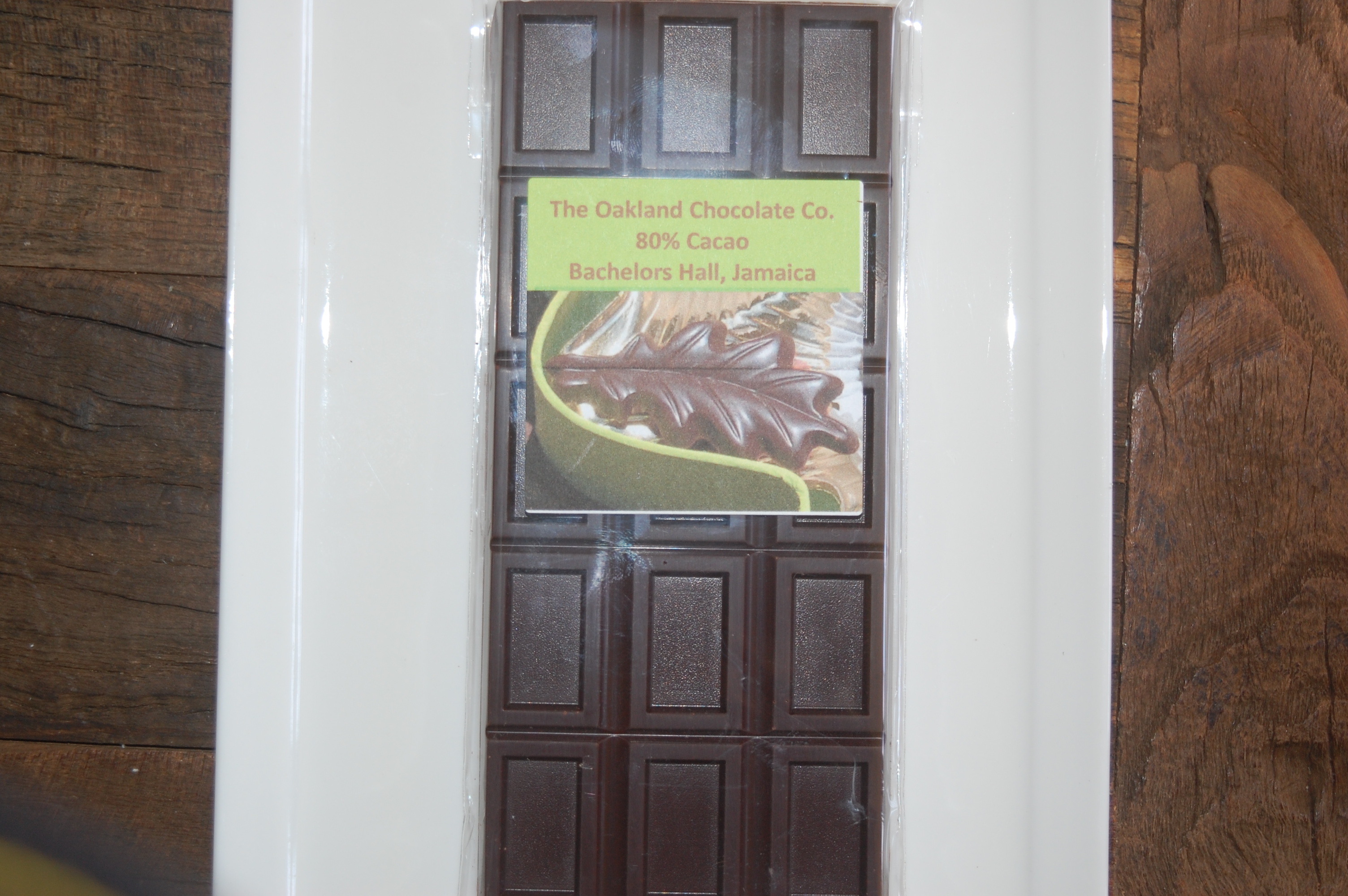 We are so happy to spread the word about our fundraising program for the organization Restorative Justice for Oakland Youth (RJOY). You can find out more about their great work by clicking
here
.
Our Peace Pops come in milk or dark (70% cacao).