Majoon Bonbons
Our April confection was inspired by an Arabic confection called majoon. These are typically psychoactive but ours are not, due to permitting restrictions. We have blended monced figs, dates and finely chopped pistachios, sauteed lightly in butter with nutmeg, cinnamon and ginger. The confection was dipped in our 70% Jamaican origin cacao and topped with a pistachio nut.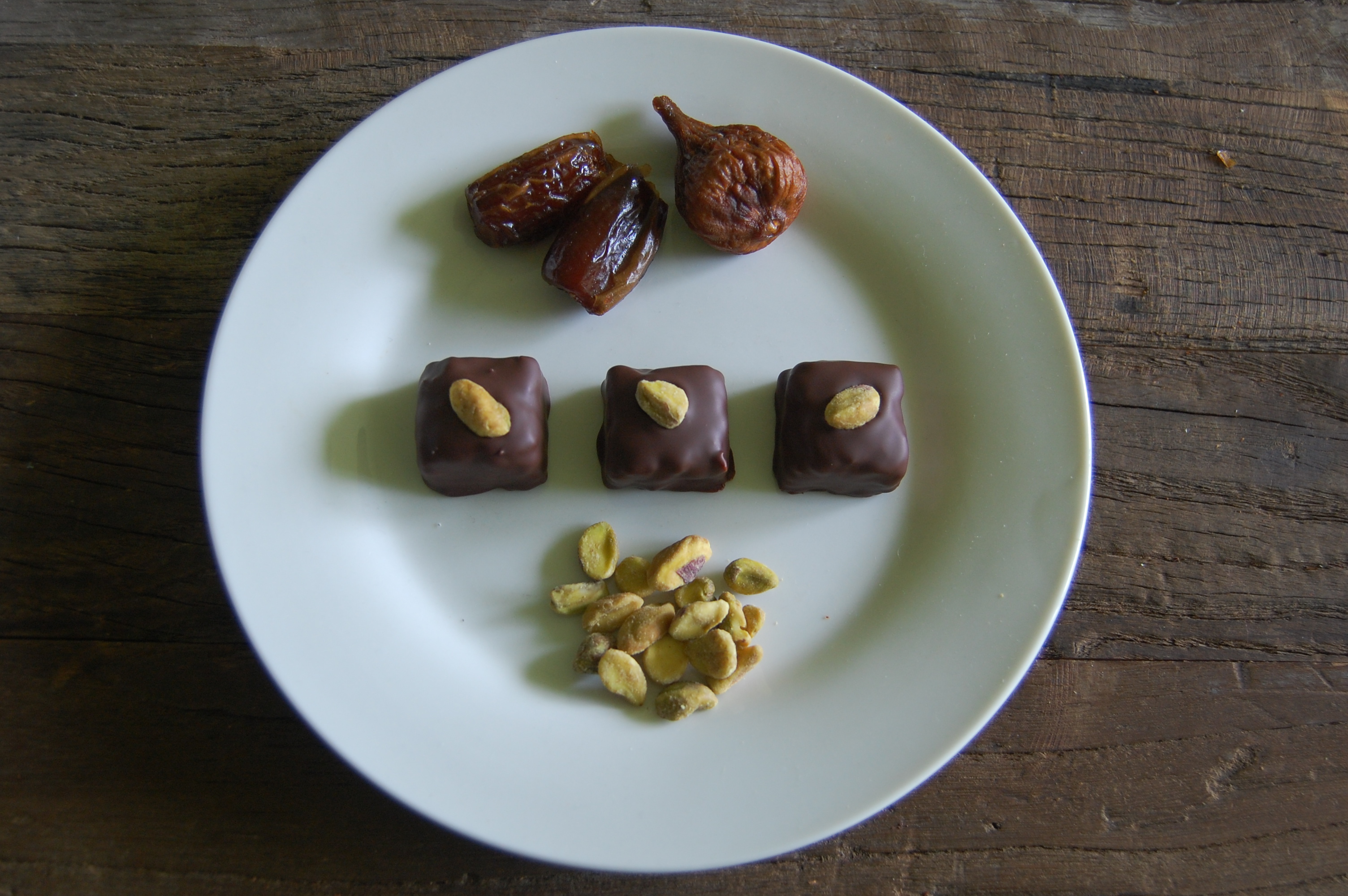 I now have cocoa powder available in 8 oz. packages. We will have both with no sweetener so you can add your own to taste and a 60% cacao. The chocolate we used is from the Bachelors Hall cocoa beans. The color is a rich red and the taste is wonderfully chocolatey.
We are so happy to spread the word about our fundraising program for the organization Restorative Justice for Oakland Youth (RJOY). You can find out more about their great work by clicking
here
.
Our Peace Pops come in milk or dark (70% cacao).